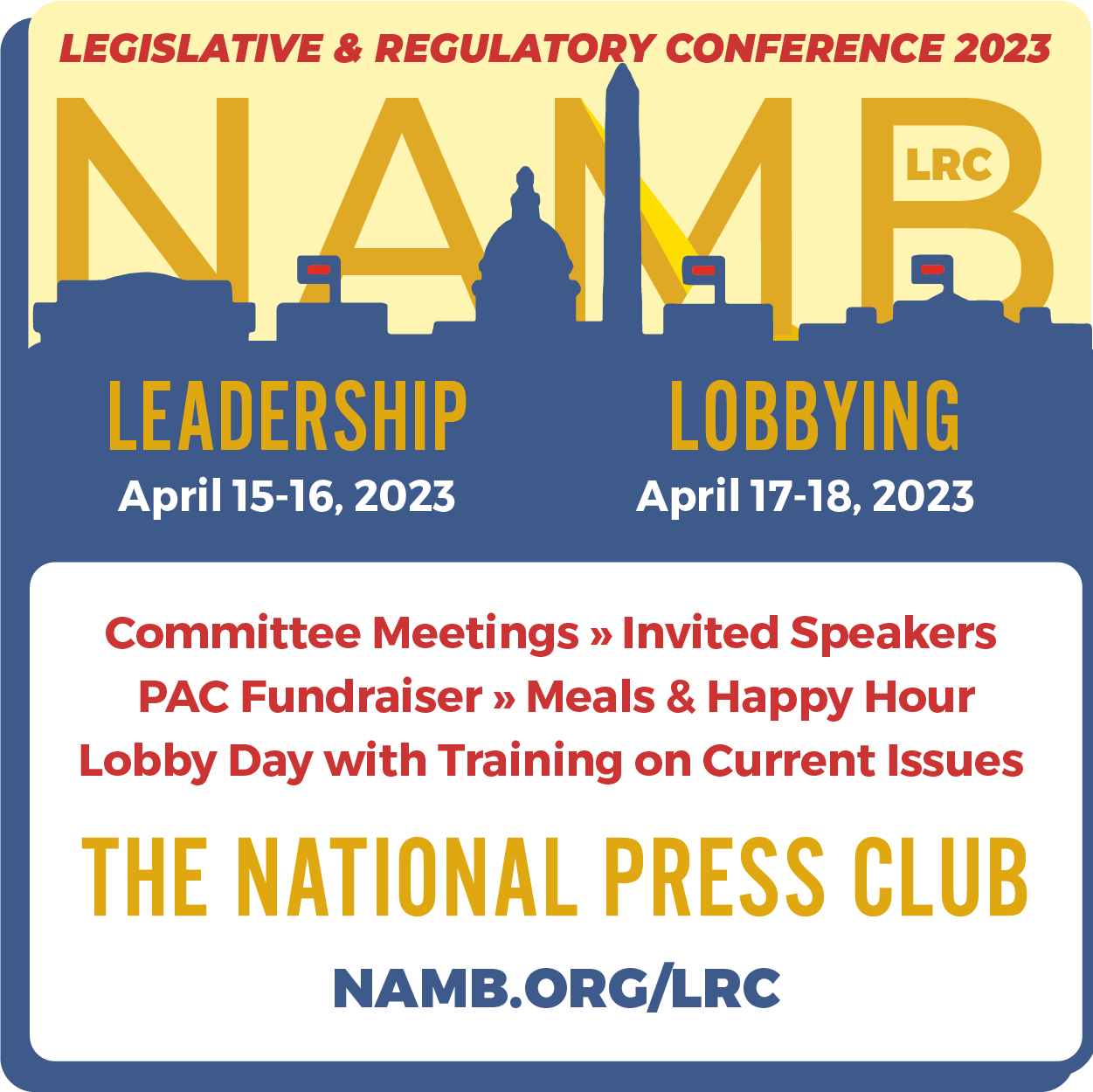 8am - 5pm: Nominating Committee Meeting 
10 - 11:30am: Finance Committee Meeting
10 - 11:30am: FHA Committee Meeting
11:30am - 6pm: Registration
12 - 1:30pm: Membership Committee Meeting
2 - 3:30pm: Government Affairs Committee Meeting
11am - 2:45pm: NAMB Board of Directors Meeting
12 - 6pm: Registration
3 - 5pm: Delegate Council and State Leadership Meeting  
5 - 7pm: PAC Fundraising Reception
7am - 6pm: Registration
8 - 9am: Breakfast
9am: Opening Remarks, NAMB President Ernest Jones, Jr., CRMS
9:15am: Representative Patrick McHenry (R-NC), Chairman, House Committee on Financial Services
10am: Anthony Hutchinson, SVP, Industry & Government Relations, Vantage Score
11am: Jeff Markowitz, Deputy CAO and SVP, External Relations and Corporate Communications, Freddie Mac
12pm: Julia Gordon, Assistant Secretary, U.S. Department of Housing and Urban Development
2pm: The Honorable Sandra Thompson, Director, Federal Housing Finance Agency
3pm: Representative Warren Davidson (R-OH), Chair, Housing and Insurance Subcommittee, House Committee on Financial Services
4pm: Representative Ritchie Torres (D-NY), House Committee on Financial Services
6pm: NAMBPAC "After Hours," Bar 1331 inside the JW Marriott lobby with open bourbon & wine bar for NAMBPAC members and new members wishing to join!
9am - 4pm: Lobby with Your State on Capitol Hill
5 - 7pm: Lobby Day Breakdown Reception, Penn Avenue Terrace
April 15-18, 2023
The National Press Club, DC
Perched atop the National Press Building within sight of the White House and just down Pennsylvania Avenue from the U.S. Capitol, the National Press Club is the meeting place in Washington for newsmakers and journalists.
Through its doors have come presidents, premiers, kings & queens, Cabinet secretaries, senators & House members, movie stars & sports heroes, titans of business & finance - a who's who of the 20th and 21st centuries.
NAMB was honored to host our important annual legislative event at this venerable institution.

NAMB also thanks JW Marriott Washington DC and Bar 1331 for hosting our board & staff.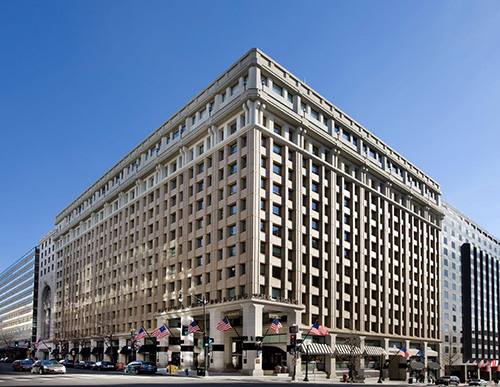 #NAMBLRC2024 DATES TO BE ANNOUNCED
Thank You, Industry Partners