NAMBCentral, your association publication, is published online 11 times a year, and printed in January & October for NAMB Focus & NAMB National respectively.
Email your advertising or editorial questions to magazine@namb.org.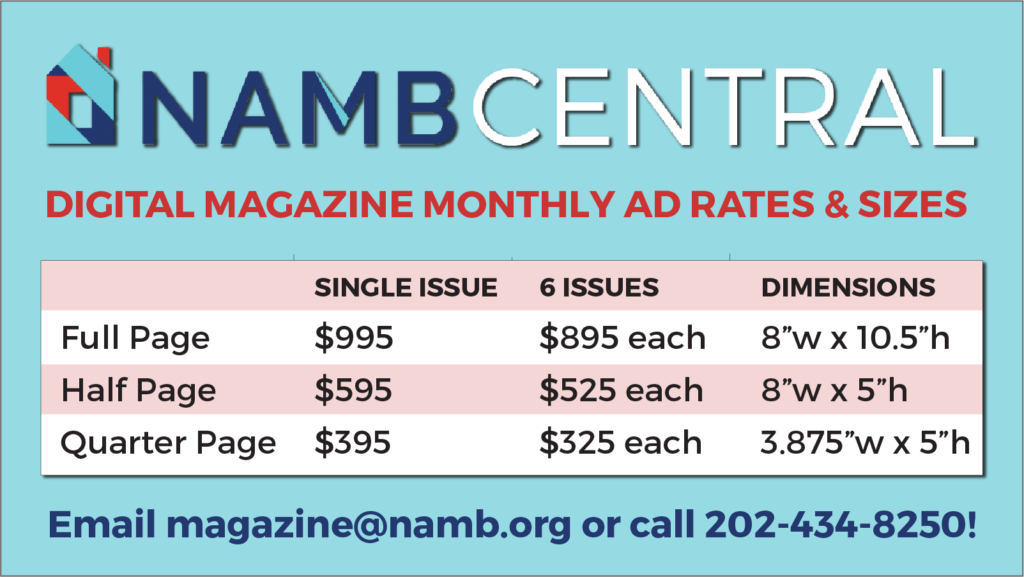 In Next Month's Edition
NAMB's Summer Issue will feature more on the importance of branding & social media. And start making plans for NAMB National 2023, coming up in September!
Flip through last year's agenda, and mark your calendar for #NAMBNational2023, Sept 8-11!
We kick off the year with a marketing, sales & tech conference that focuses on YOU. 2024 dates TBA.
This year's "Ledge" was one for the books! Eight dynamic speakers, PAC parties & the introduction of the Trigger Leads bill!