Webinar: Increasing Your Real Estate Investor Business with DSCR Loans by LendingOne
Nov 09, 2023 2:00PM—3:00PM
Location
Live Webinar
Cost $0.00
Categories free event, webinar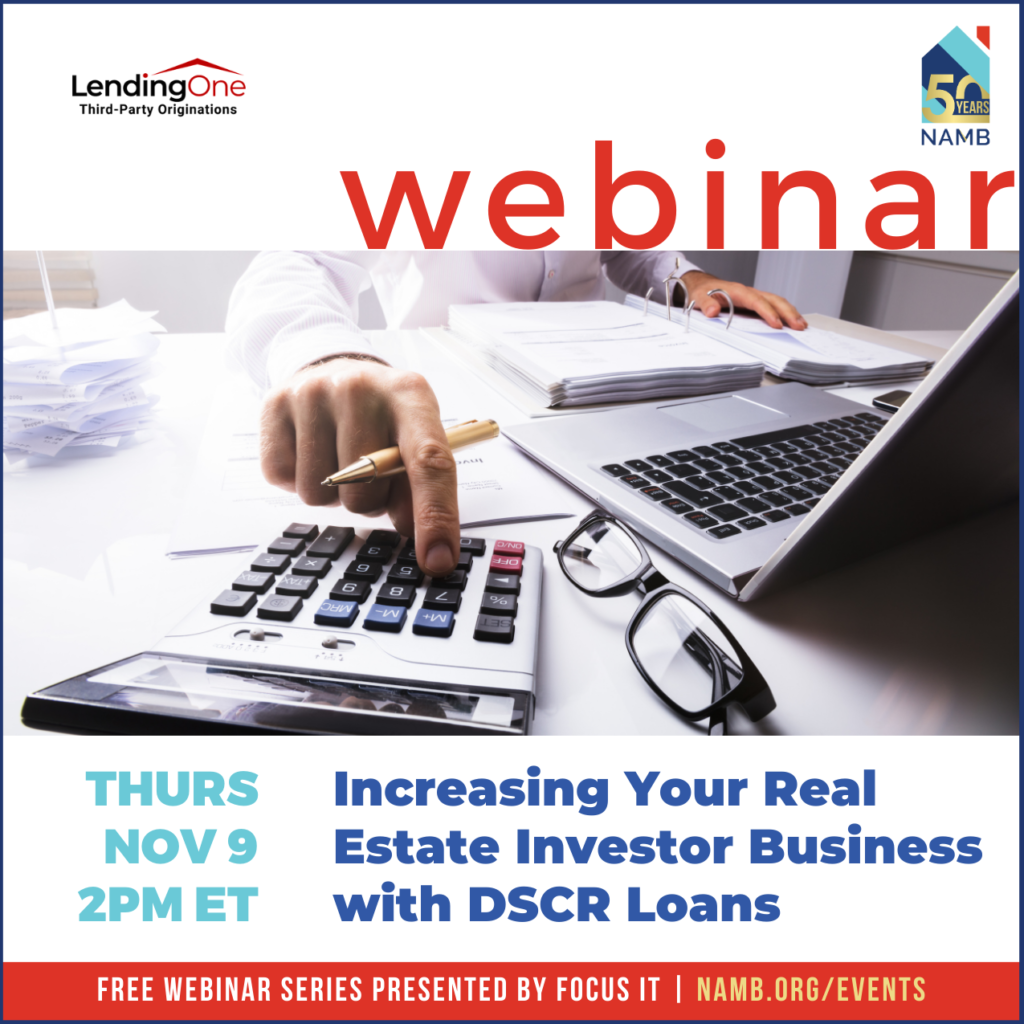 Thurs, Nov 9, 2PM ET
One in four homes in the US are sold to real estate investors! It's clear there's an enormous opportunity for Brokers to work with these borrowers and increase their 2024!
Join Sam Bjelac, VP of TPO at LendingOne as he discusses:
Types of real estate investors and their financing needs
Understanding and optimizing the BRRRR strategy
Understanding property cashflow and the DSCR calculation
Join us on November 9th for this informative session!