The Importance of Nurturing Relationships Through Marketing Automation!
Jun 20, 2023 2:00PM—3:00PM
Location
Online Webinar
Cost $0.00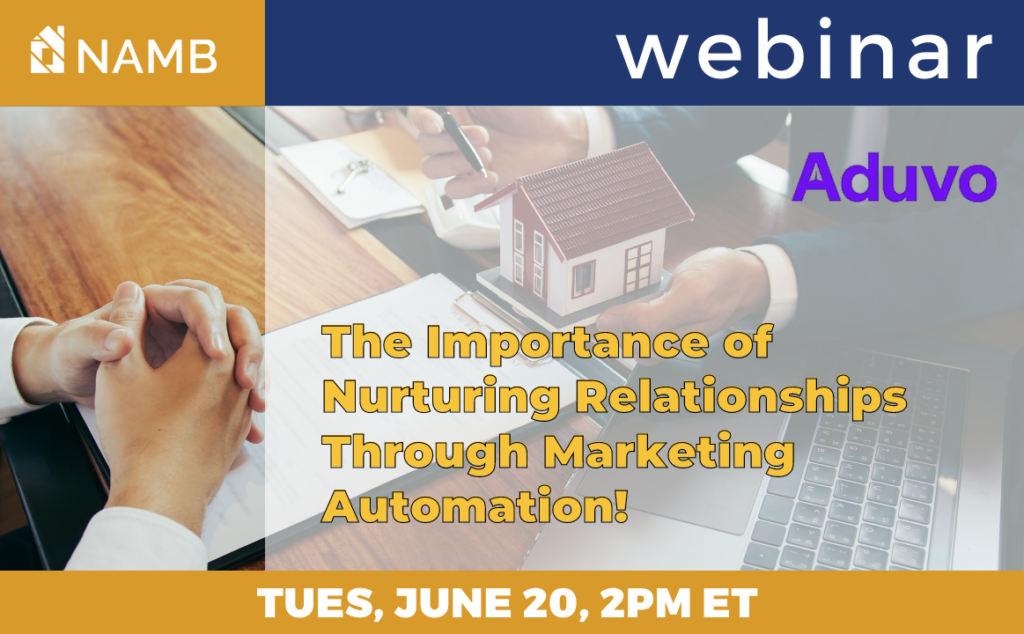 Set it, forget it, and let Aduvo do the rest!
Mortgage professionals know the importance of nurturing relationships with borrowers and realtors, but many don't know where to start. Join us Tuesday, June 20th to see how automating key messages and processes can improve and grow your business in an ever-changing market!
Aduvo is a tool built by mortgage professionals, for mortgage professionals, that works to grow relationships seamlessly!
Whether it's a loan status update to a borrower or a monthly newsletter to realtors, Aduvo has content pre-created and ready to send.