Webinar: Keys to Building Solid Realtor Relationships
Oct 19, 2023 2:00PM—3:00PM
Location
Live Webinar
Cost $0.00
Categories free event, webinar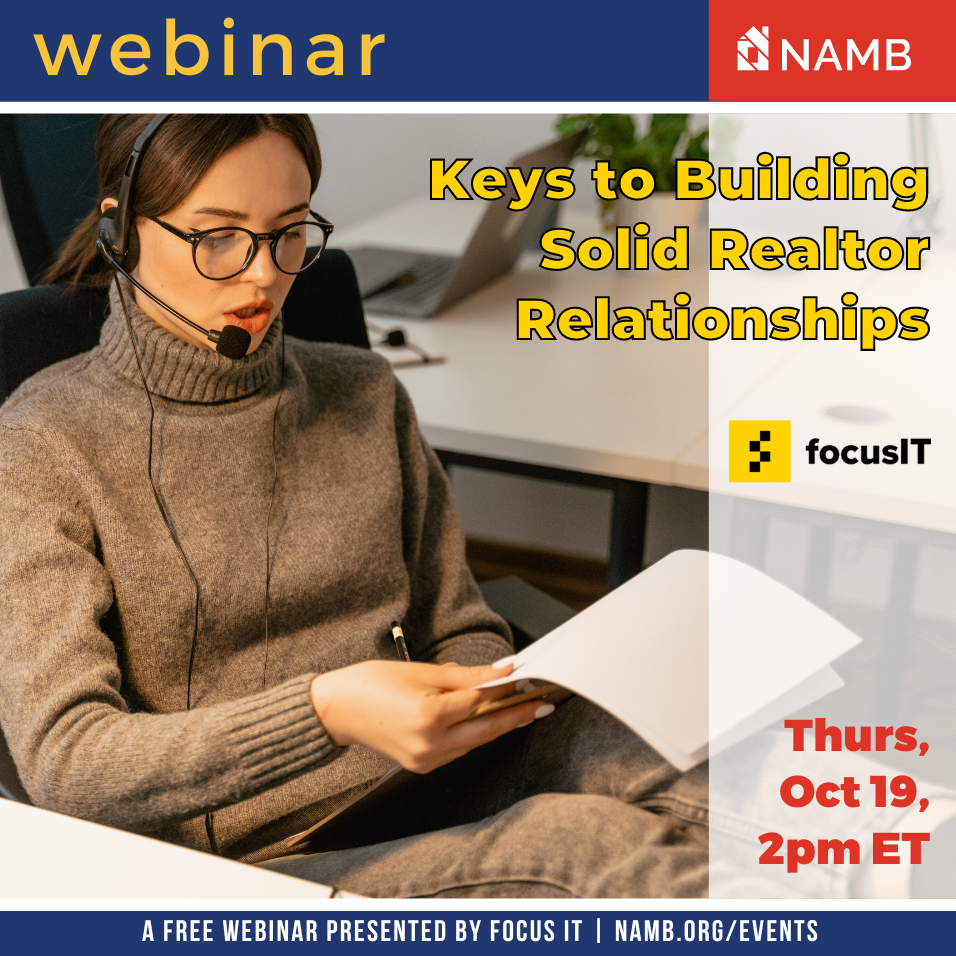 Thursday, October 19, 2pm ET
Hear what realtors say they REALLY want from LOs!
It's no secret that building realtor relationships is key to a successful LO's business. However, that's a particularly tough task these days. Where to start? What really works? Should I keep offering to meet for coffee?
FocusIT went straight to the source and interviewed several top realtors. We asked them how loan officers can successfully create AND maintain solid and lasting relationships with realtors. Interested in hearing what these realtors had to say?
Sign up today for our FREE webinar on October 19!