Strategic Compliance Partners Webinar: Mortgage Call Reports
Apr 26, 2023 1:00PM—2:00PM
Location
Online
Cost $0.00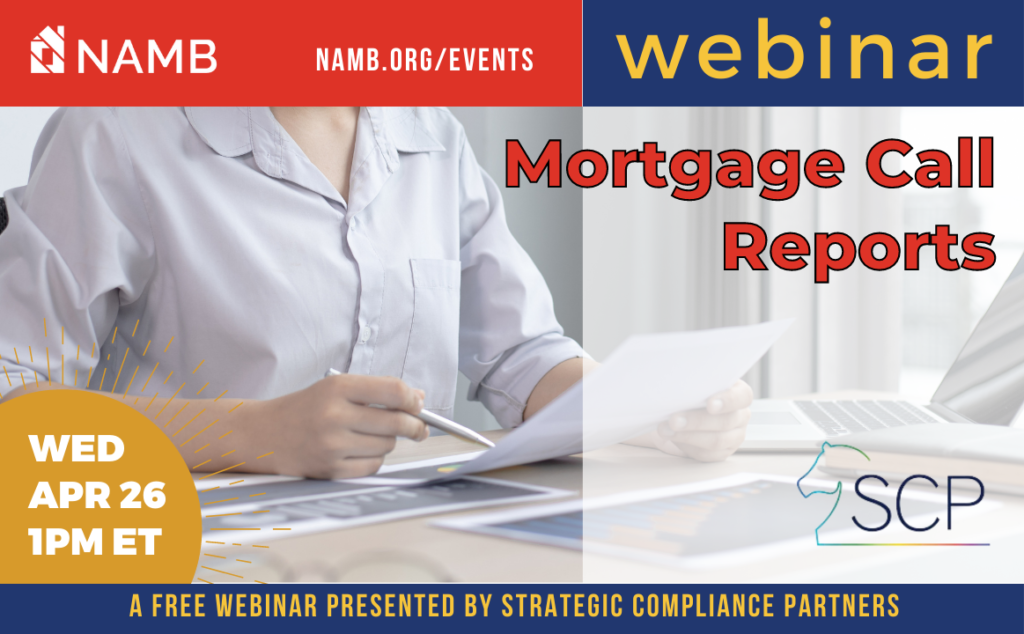 Join NAMB and one of our newest member benefit providers, Strategic Compliance Partners, for an informative webinar on Mortgage Call Reports on Wednesday, April 26, 2023 at 1pm ET!
This webinar will cover what you need to know to prepare your MCR loan data for the submission of your NMLS mortgage call report. Melissa Harris, CRCM, SCP compliance consultant, will discuss the following:
Application Definition and Types of Applications
Disposition of Applications
Reportable Applications
And how SCP can help!