Certified Veterans Lending Specialist (CVLS) Recertification
Mar 30, 2023 1:00PM—2:00PM
Cost $100
Event Contact Email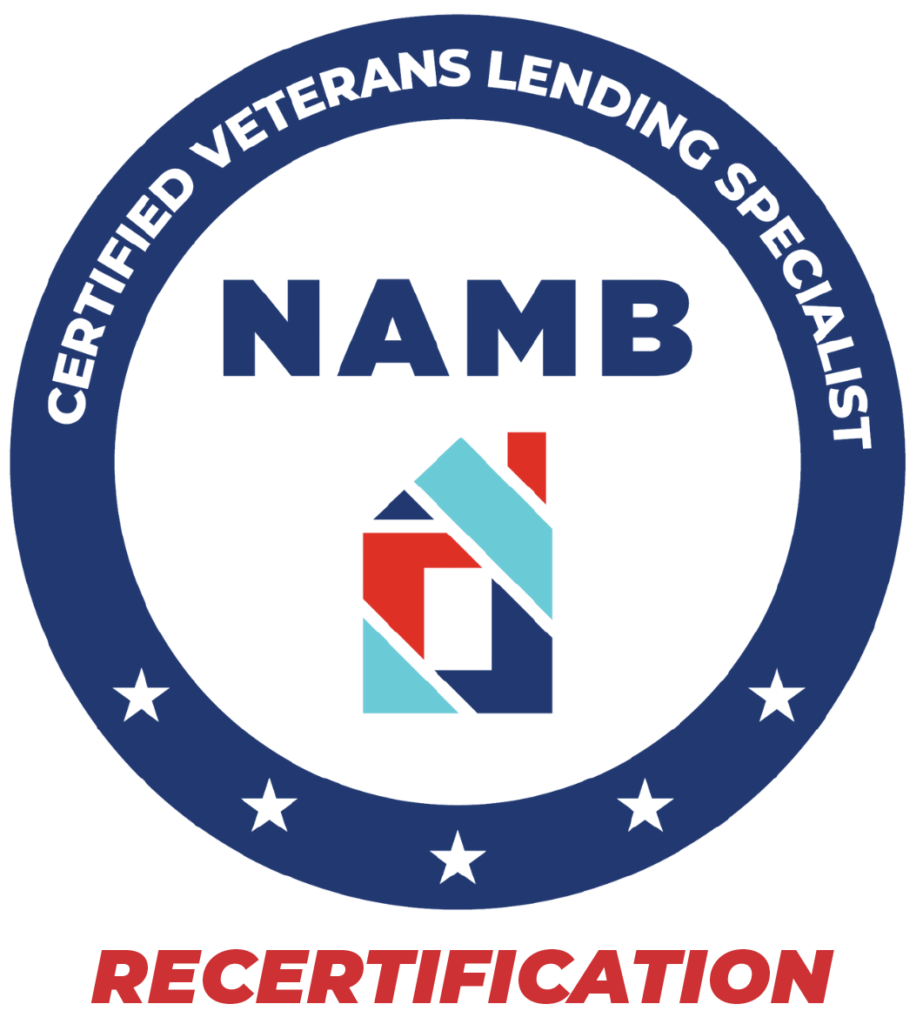 Deadline to Recertify EXTENDED to April 30, 2023!
Did your Certified Veterans Lending Specialist (CVLS) certification expire in 2022? Now is the time to renew!
As part of the recertification process, all current CVLS members are required to renew at a cost of $100 for a two-year renewal. Once renewal payment has been made, you will receive information in your Registration Thank You on how to register for our live recertification webinar to be held on Thursday, March 30, 2023, 1pm ET.
Missed the live webinar? After recertification payment has been made, a link to the recorded version of the CVLS recertification webinar will be provided to you for review.
Failure to make your renewal payment and attend the live webinar or view the recorded webinar will result in the expiration of your CVLS certification and require removal of any CVLS reference or logo from all marketing materials, email signature, etc.
VA loans are an amazing benefit that veterans have earned, and it's our responsibility as loan originators to help them take advantage of it. But to maximize that benefit, a veteran needs their loan officer to know all the nuances.

Lender guidelines often cover the top-level information, and you can do a VA deal from them. However, those guidelines miss the "how" for many of the subtle details of VA loans, and often include limitations that can be worked around if you know how. With this extra information, you'll be able to get deals done that nobody else can, help more veterans in the process, and stand out to referral partners.

In case you're wondering, it doesn't matter if you're in a military town, in a non-military town, it's likely you'll be the only VA expert, which will make you stand out even more.